Wolferman's® Subscriptions
Wolferman's offers two types of subscriptions:
Basic Subscriptions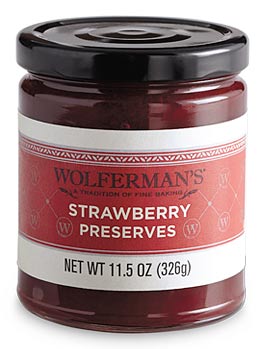 Receive your favorite item every 4 weeks
Billed automatically each month
Choose the delivery date
Set it and forget it
No additional fees or charges
Cancel future unshipped orders anytime
Basic Subscription Terms and Conditions
Wolferman's® Discovery Box Subscriptions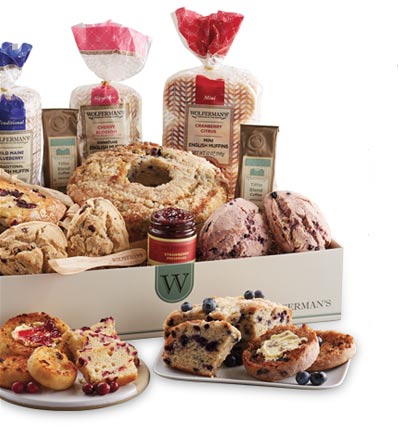 Sample a different selection of Wolferman's® products every month
Receive a box full of delectible delights
Cancel future unshipped orders anytime
Wolferman's Discovery Box Subscription Terms and Conditions
Frequently Asked Questions

When will I receive my subscription item? Basic subscription items will ship every 4 weeks based on your original order date. Wolferman's® Discovery Box subscriptions ship approximately the third week of each month.
How am I billed?You are billed when your order ships.
How do I cancel a subscription?Log into your account, navigate to "My Account," and click "Cancel Subscription" or call our toll-free number at 1-800-798-6241, email us at service@wolfermans.com, or write to us at: Wolferman's, Internet Customer Service, 2500 S. Pacific Hwy. Medford, OR 97501-2675.
Can I change my subscription item?Not at this time. To change to an active subscription, you will need to cancel it and begin a new one.
What if my delivery address changes?You cannot change addresses on subscriptions at this time. If you need to update an address, cancel your current subscription and start a new one.